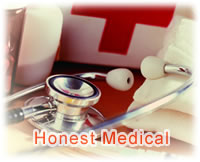 Huaian Honest Medical Instrument Co., Ltd . , This group is specialized in developing, manufacturing and marketing of disposable medical instruments and Surgical Suture.
At present Honest Group have two manufactury.The one of factory mainly produces the disposable medical consumables of Surgical Suture ,Hypodermic Needles ,Insulin Pen Needles, Blood Lancets, Disposable Syringes,Infusion Set, and so on Medical Plastic Product . The other one Surgical Suture factory mainly produces the Polyglycolic Acid Plain,Nylon,Chromic,Silk, Polyester, and Polyproplene.
Meanwhile, refer to the professional requirement from different area, We are offer custom-built mold and production for medical/ laboratory consumables to customers. We have already established the relationship for product development cooperation with domestic and foreign companies, our superb technology and excellent quality have been highly praised and recognized by customers.
Practiced management team, complete production facilities and international production standards, provide a solid guarantee for the quality of Honest' products. In order to meet with more demands from the market, we will continue to develop new products on the basis of conventional products. Pursuing the tenet of "Best Quality at Reasonable Price", Honest will keep moving and make continual innovation, try to reach perfection, dedicate the best quality and lowest price to the customers.
"Not to advance is to go back". In the future, Honest will expand the business in the global market, seek more customer for cooperation, develop new products and promote the sales in the market. We will bring the outstanding products and innovated service to the customer constantly, share the value, success and joyance with all partners.